About the State Bar of Arizona
The State Bar of Arizona is a non-profit organization that operates under the supervision of the Arizona Supreme Court. The Bar regulates approximately 18,500 active attorneys and provides education and development programs for the legal profession and the public. The Bar's mission states that it exists to serve and protect the public with respect to the provision of legal services and access to justice.
The organization was formed in 1933 and has a rich history of serving attorneys and the public. We have a wide variety of programs designed to help Arizonans, all of which are detailed throughout this website.
As part of our goal to protect the public, the State Bar has a lawyer regulation department, which works to resolve problems between clients and attorneys. The Bar also offers legal information for consumers, periodic free legal advice days and other educational programs.
The State Bar of Arizona is governed by a 29-member Board of Governors whose members are primarily lawyers elected by Bar members. Among those board members are four non-lawyers who are appointed to represent the public.
The Bar has two office locations - Phoenix and Tucson. It offers excellent employment opportunities for more than 100 people who perform a wide variety of services.
The State Bar is not a state agency. The organization's activities are funded through membership fees, service fees and other self-generated revenue.
Arizona Supreme Court Rule 32 establishes the structure of the Bar. You can read the Bar's bylaws here.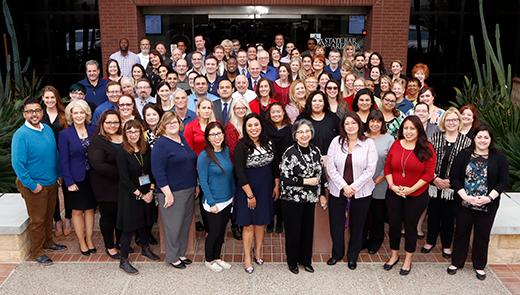 ---