ACCEPTING APPLICATIONS FOR THE 2022-23 BLI CLASS. Click on the Application Form (far left) to begin! Deadline is June 29, 2022.
The 2022-23 session schedule is below. Attendance will be limited to no more than 20 people, including the class and faculty. Sessions will be held in-person unless health guidelines in place at the time require otherwise. All sessions are in the Phoenix metro area except for the overnight retreat, which will be held in Tubac, AZ.
The Bar Leadership Institute is a selective program designed to train the next generation of Bar members and community leaders. Participants are provided with networking opportunities, training and education, community awareness and other skills necessary to benefit the diverse communities in which they work, live and serve.
Overview
The BLI has three components:
Training and Education - Eight leadership training and legal practice education sessions beginning in September. 
Community Service Project - The class prepares and executes a community service project. Time will be set aside during the sessions for completion of most of the project, but participants may need to communicate or meet outside of the sessions.  
Service - Upon completion of the BLI, participants commit to one year of service in a State Bar section, committee or working group, or other professional association or community organization.
Schedule
Sessions begin at 8:30 a.m. and conclude by 4:30 p.m. 
Please be advised that in the unlikely event a session is rescheduled students will be notified at least a month (and likely several months) in advance.
• September 10-11, 2022 – Overnight Retreat, Tubac, AZ
• October 14, 2022
• November 18, 2022 
• No December meeting
• January 20, 2023
• February 24, 2023
• March 24, 2023
• April 21, 2023
• May Graduation (TBD)
Eligibility
Applicants must be an active member in good standing with the State Bar of Arizona and admitted to practice law in a U.S. jurisdiction for at least two (2) years.  Eligibility is based on date of bar admission.
Application Process
Applications are accepted May through June of each year. Applicants must complete an online application, which will be posted on the BLI webpage. Applicants must also submit at least one letter of recommendation that speaks to the applicant's leadership skills, ability and potential. Applicants will be notified of their selection status in August.
Fees
The Bar Leadership Institute fee is $300. Fee waivers are available to those demonstrating financial need. Participants may request a fee waiver after acceptance into the program. The BLI Selection Committee reviews all fee waiver requests.
Continuing Legal Education Credits
Participants receive up to two years of CLE credit. CLE credit will be uploaded to participant's AzBar CLE tracking page.
Congratulations to the Class of 2022!
Shifa Alkhatib
Michael Alvarez
Marc Bivens
Wilford Comer II
Jennifer Derk
Kristine Gallardo
Christopher Gast
Jessica Graves
Kevin Heade
Justin Kingsolver
Kathryn Krejci
Andrew Meshel
Tara Patterson
Cristina Perez Hesano
Janee Pousson Garcia
Karen Smith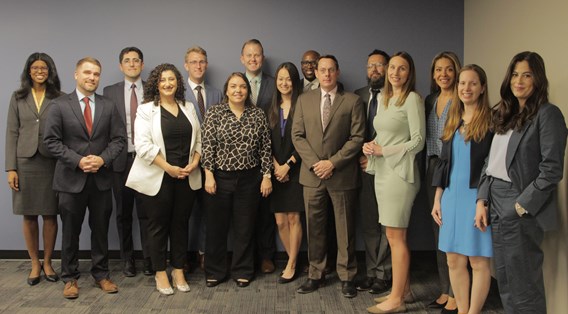 Here's what graduates say about BLI:
"This program was an incredible opportunity to meet a wide variety of leaders in the Arizona legal community.  What other program can offer you the leadership training and opportunity to network with Supreme Court Justices, general counsels and prosecutors in an intimate setting."
"There is nothing else like it. It expands our vision beyond our immediate work to remind/inspire us to consider ourselves not just as attorneys but as community leaders."
"The information and experience was invaluable. I have had many leadership doors opened because of this experience."

BLI in the News
Congratulations to Michael Valenzuela, Class of 2014, on his appointment to the Maricopa County Superior Court - March 11, 2022. 
Congratulations to Janette Corral, Class of 2021, on her appointment as Commissioner of the Maricopa County Superior Court - October 5, 2021.
Congratulations to Christian Bell, Class of 2019, on his appointment as Commissioner of the Maricopa County Superior Court - February 3, 2020. 
Bar Leadership Institute Turns 10 - Arizona Attorney Article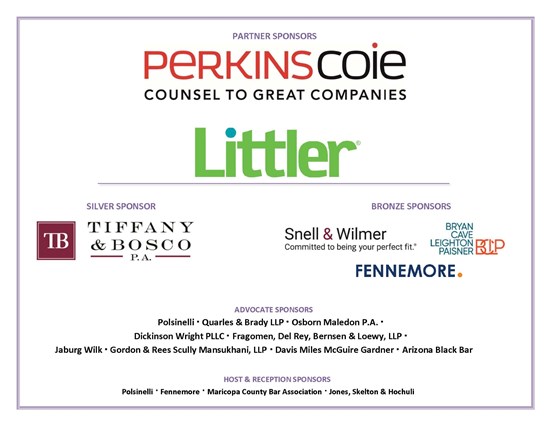 If you have questions or would like additional information, please contact:
Elena Nethers
Director of Diversity, Equity and Inclusion
Ph. 602.340.7393
E. elena.nethers@staff.azbar.org
Julli Castaneda
Mentor, Diversity and Inclusion Administrative Assistant
Ph. 602.340.7365
E. Julli.Castaneda@staff.azbar.org
---